Landscaping Cleveland, TN
DreamScapes LLC has been providing Tennessee property owners with professional landscaping services for more than two decades now. As one of the leading service providers in the state, we can guarantee excellent customer service and outstanding workmanship. We are also known for our dedication and ability to create awesome landscape designs that truly capture our clients' needs and desires. In fact, we are the top choice of most property owners in Cleveland, Chattanooga, East Ridge, Cleveland, Red Bank, Walden, Dunlap, Soddy-Daisy, Collegedale, Kimball, Jasper, and other TN cities. If you want to know more about our services, please call (423) 886-6565.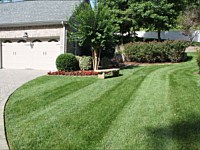 Trust the Landscaping Experts
Finding the right landscape contractor for your landscaping project can be a daunting task because of the large number of service providers in the state. In the Cleveland area alone, you can find a lot of landscapers offering various services that range from designing landscapes to maintaining lawns. But one of the most important factors that you should look for in a contractor is his or her length of experience. By hiring an experienced landscaper, you will be assured of quality output regardless of the simplicity or complexity of the tasks.
Moreover, you should also consider the credentials of your service provider. The company must be able to show you an impressive portfolio of completed projects. This will help you determine if you are really hiring a reliable and trusted landscaping company. But if you want to avoid making mistakes, just call us at DreamScapes LLC. We have all the qualities that you're looking for in a landscape contractor. We have the experience, skilled manpower, and resources to complete any kind of outdoor improvement project. We can also show you our outstanding creations in Cleveland and surrounding areas.
Complete Range of Landscaping Services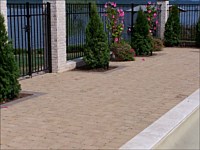 At DreamScapes LLC, we offer comprehensive landscaping services at budget-friendly rates. Our range of services includes landscape design, installation of landscape features and amenities, and maintenance works. You can get all these services at discounted rates or just get the specific service you need.
Landscape design. We employ creative designers with lengthy experience in landscape design. They know the best features to include in residential landscapes and the specific theme that will suit commercial landscaping projects. Our clients are also guaranteed of unique and functional designs.


Landscape installation. We always follow the design plan to ensure that every landscape element or feature is in its proper location. Our installation crews are all experienced, so you can expect quality work in all phases of the installation project. We have plant experts who will handle the installation of all plantings. The hardscape features will be handled by highly qualified people, like certified paver installers, licensed stone masons, and experienced builders. With our landscape installation team, you are guaranteed of functional, appealing, and long-lasting outdoor features and amenities.


Landscape maintenance. Maintaining lawns and landscapes requires experience and special tools and equipment. Although some property owners in Cleveland, TN prefer the DIY way, it is still better to seek the help of professionals like us at DreamScapes LLC. Our maintenance crews use the best maintenance methods and techniques to achieve clean, lush, and healthy lawns and plantings. We also use task-appropriate tools and equipment when performing maintenance tasks. We have riding mowers, spreaders, vacuums, baggers, trimmers, loppers, and other specialized tools.


If you want to realize your dream landscape, call the landscaping experts - DreamScapes LLC. Dial (423) 886-6565 now or visit us at our office during your most convenient time.
We Provide Services to the Following Cities and Towns in TN
Schedule Your Design Consultation at 423-886-6565