Lawn Care Dunlap, TN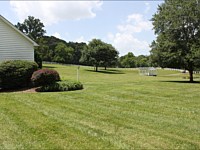 One way to keep your lawn in great shape is to get the services of lawn care professionals. With such crews working on your lawn, you can expect it to be properly mown, trimmed, pruned, fertilized, and aerated. With these maintenance measures, your lawn will stay stunning and healthy all year long. But failure to entrust your lawn's maintenance to knowledgeable people will surely lead to the opposite and turn your lawn into a big mess.

But why take the risk when you can just call us and have us take care of your lawn? DreamScapes LLC is the leading lawn care service provider in Tennessee. We have been maintaining numerous lawns in the cities of Chattanooga, East Ridge, Cleveland, Red Bank, Walden, Dunlap, Soddy-Daisy, Collegedale, Kimball and Jasper. Through the years, we have managed to establish our reputation anchored in quality work, excellent customer rapport, and affordable rates. If you want to be absolutely certain that your lawn gets taken care of by the best landscapers, then we are the company to hire.
One-stop-shop Lawn Care Providers
Sure, you can try getting your hands dirty and doing the tasks yourself. But in the long run, you may find your DIY job too tiring and troublesome, especially if you have some important tasks to do aside from weeding your lawn or mowing it. Our goal here at DreamScapes LLC is to make sure that clients like you won't have to burden yourself just to keep your lawn immaculate at all times. Here are the different lawn care tasks that we can perform for you: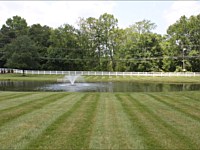 Mowing. Mowing lawns may look like a no-brainer task that anybody can do. But while it may appear deceivingly simple, lawn mowing actually requires a degree of technical knowledge and skills to guarantee positive results. Our crews know how to properly mow turf according to the grass species. Our approach to mowing warm-season grass is different from our way of mowing cold-season grass. So rest assured that your lawn will be mown the way it should so it looks spic and span.


Trimming and pruning. Trimming and pruning are two lawn care tasks that must be done periodically to keep the trees and shrubs healthy and presentable. Good thing our crews are trained and experienced in handling such maintenance tasks for clients in Dunlap and surrounding TN cities. Trimming can also be done to get rid of branches that pose threat to the safety of everyone moving around your lawn.


Fertilizing. We only use eco-friendly fertilizers that we source from our trusted suppliers. These types of fertilizers will make your plants healthier and more resistant to diseases and pests.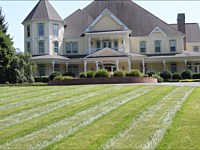 Seasonal cleanups. Let our crews take care of cleaning your lawn during fall, winter, or summer. Our seasonal cleanups are designed to ensure that clients' lawns are always presentable no matter what the season is.


Why Hire DreamScapes for Lawn Care Jobs?
Among the reasons why you should get our lawn care services include our skilled and courteous crews, our proven quality of work, dedication to each task, and our incredibly low rates. We have, in fact, so many repeat customers in Dunlap, TN and in other areas that we serve. Just call us now at (423) 886-6565 and let us keep your lawn in excellent shape throughout the year.
We Provide Services to the Following Cities and Towns in TN
Schedule Your Design Consultation at 423-886-6565